At this moment I am loving "this moment!" Sure, I am home on a Saturday night. But I am not regretting it one bit. I am laying on my bed...this will be our last night together as my new, fluffy, tall (most importantly) delicious, marshmallow bed will be arriving between 5 and 8 pm tomorrow! (Shout out to Jonas at Mattress Firm-Huebner Oaks location.) A tangent...imagine that. Anyhow, I am laying on my bed, windows open, first cool front of the season sweeping in and around me. Mary is at my side with her brand new fall sweater keeping her snuggly and warm. In the distance I am listening to Texas play West Virginia. It MOST definitely feels, and sounds, like fall.
Every year, around this time, I start running VERY low on my signature fragrance
Quelques Fleurs
by
Huobigant
. The timing is perfect, really, as I enjoy wearing
The Body Shop's White Musk
during cooler weather. It is too heavy to carry off in Texas summers. But, here again, every year, around this time I have yet to restock that, as well. As a result I am forced to start digging into my stash of samples for reinforcement. Last week I grabbed a sample of
Brown Sugar
and fell into olfactory love! It is warm like a pie in autumn and it feels just perfect for this time of year. Added bonus: it is very well priced. I ordered it online because I ADORE packages in the mail; however I know it can be purchased at
Neiman Marcus
.
Every once in a while I receive an email from
Hispano Bloggers
offering me an opportunity to share with my readers a project or a product they are promoting. Right now they have asked me to consider a book. Never one to pass up an offer to read a book, I am more than willing to dive into a book and pass along my thoughts to my Fete-ish-istas!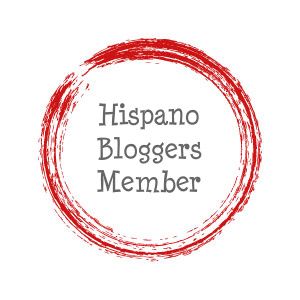 While I have not received a copy of The River by Michael Neale, yet, I am excited to share the book trailer with you all.
"The river will inspire readers to live the life for which they were created." -John C. Maxwell, founder of EQUIP and The John Maxwell Company.
Source
Gabriel Clarke felt mysteriously drawn to the river, a line of white water and foam, making their way through rugged canyons in the heights of the Colorado Rockies. That passion for the river, from the depths of his being, was undeniable. Its mighty waters called him to feel the freedom and the adventure.
But something held him - the memory of a shocking event he witnessed in the river when he was just five years - something no child should see.
The chains of fear and resentment kept him away from the treasures you might discover in the river. He could not leave his past behind, still trapped, afraid of life than expected.
In this captivating story, Gabriel learns to shed the past means surrender to The River - soul, heart, body and mind.
The River - Book Trailer
from
Michael Neale
on
Vimeo
.
Because everyone LOVES a little holiday cheer!
A few FABULOUS BLOGGERS have come together to bring you a great October Giveaway...
One lucky winner will win a 100 dollar gift card to Party City to grab those Halloween tricks and treats.
The Giveaway runs from September 18, 2012-October 13, 2012.
A Rafflecopter giveaway disclosure: This giveaway is sponsored by participating blogs. Fete is not responsible for the winners prize. For questions or comments on this giveaway please contact